Keynote Speaker I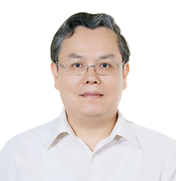 Prof. Shen-Ming Chen
National Taipei University of Technology, Taiwan

Biography: Prof. Shen-Ming Chen (h-index > 60) received his PhD degrees in chemistry from National Taiwan University, Taipei, Taiwan. He was a visiting postdoctoral fellow with the Institute of Inorganic Chemistry, Friedrich-Alexander University Erlangen-Nuremberg, Germany in 1997. He joined Department of Chemical Engineering, National Taipei Institute of Technology, Taipei, Taiwan in 1985. He had been an associate professor of Department of Chemical Engineering, National Taipei Institute of Technology, Taipei, Taiwan from 1991 to 1997. Since August 1997, he has been a full professor of Department of Chemical Engineering and Biotechnology, National Taipei University of Technology. He has been the Dean (Curator) of library, National Taipei University of Technology, Taiwan from 2000 to 2006 and the Director of Extracurricular Activity, office of student affairs, National Taipei University of Technology, Taiwan from 1995 to 2000.
Prof. Shen-Ming Chen has published over 500 research and review papers in internationalSCI journals. Some of their papers have been selected as the most cited papers in theJournal of Electroanalytical Chemistry and Biosensor & Bioelectronics. He received threetimes Distinguish Professor awards. He also received three times Outstanding Research Award from National Taipei University of Technology, Taiwan. He have edited or attended two books for NOVA publications titled "Nanostructured Materials for Electrochemical Biosensors" and "Biosensors: Properties, Materials and Applications" and contributed four book chapters.
His research interest includes nanocomposites, bionanomaterials, bionanotechnology, electrochemical biosensor, biosensors, bioelectrochemistry,, chemical materials, electroanalytical Chemistry, electrocatalysis and electroanalysis, photoelectrochemistry, metalloproteins, metalloporphyrins, nanotechnology, spectroscopic techniques, scanning probe techniques, quartz crystal microbalance, materials research, fuel cells, solar cell and photovoltaic cells.
Keynote Speaker II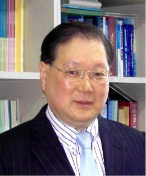 Prof. Hyo Choi
Gangneung-Wonju National University, South Korea
Dr. Hyo Choi is meteorologist, environmental scientist and physical oceanographer with over 40 years experiences in numerical modeling researches as Overseas invited senior researcher by Korean Government of Korea Ocean Research & Development Institute (KORDI (now, KIOST) of KAIST), Ministry of Science & Technology, a high-level Researcher (nominated by President of Korean Government) of National Fisheries & Research Development Institute (NFRDI), Ministry of Maritime Affairs & Fisheries, and Full Professor of Gangneung-Wonju National University. He obtained 2 Ph.D. degrees from Dept. of Civil Engineering, University of Texas at Austin, USA (1984) and College of Environmental Sciences, Peking University, Beijing; China (2004). His research interests cover a variety of fields in Meteorology, Environmental Science & Engineering and Physical Oceanography. He acted as not only Interpreter and Investigator of Korea Antarctic Scientific Expedition Team for two times (1985~1987), but also Korean Government Representative for Inter-governmental Meetings on Antarctic Treaty and Science Policies. He has been President of Korean Environmental Sciences Society (2002~2003), President and Vice President of Asia-Oceania Geosciences Society, Singapore (Atmospheric Section-60 Nations), Director General of Donghae Coastal Region Research Institute (1989~1991) and Dean of the Graduate School, Gangneung-Wonju National University, Korea (2009~2011, 2011~2012). In present, he is Director General of Atmospheric & Oceanic Disaster Research Institute, Korea (2014~Present), High-end Foreign Expert of South China Sea Institute of Oceanology, China (CAS; 2015~Presen), and also acting as Editor-in-Chief of 13 international journals (USA, Singapore, India) and Editor of 25 ones (USA, UK, Italy, Canada, etc.) in Environmental Pollution, Disaster, Agriculture, Food sciences, Water resources, Lake and rivers, GIS, Physical sciences, Oceanography, Fishery and Meteorology.
Keynote Speaker III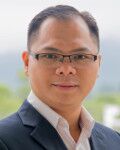 Prof. Denny K. S. Ng
The University of Nottingham Malaysia Campus, Malaysia
Professor Ir. Dr. Denny K. S. Ng is Head of Business Engagement and Innovation Services (BEIS), The University of Nottingham, Malaysia Campus. He is also Professor of Process Design and Integrated Biorefinery at the Department of Chemical and Environmental Engineering and Founding Director of Centre of Sustainable Palm Oil Research (CESPOR). Prof. Ng is well-published and well-cited (over 150 papers with an h-index of 30) and presented more than 180 papers in various conferences. He was the recipient of 1st World Wu Clans Excellence Award 2017, Ten Outstanding Young Malaysian Award (TOYM) 2017 (Scientific and Technological Development), Junior Chamber International (JCI); Institution of Engineers, Malaysia (IEM) Young Engineer Award 2015; Three Outstanding Young Persons of Negeri Sembilan (3OYP.NS) Awards, JCI 2014; Global IChemE Young Chemical Engineer of the Year 2012, etc. Other than the abovementioned personal awards, Prof Ng also received various awards from professional bodies and institutions on his great achievements and contributions to the society. Apart from focusing on research and development (R&D), Prof. Ng also applied his R&D output in industrial consultation projects. Prof Ng is also currently executive director for a spin off company of university, Nottingham Green Technologies Sdn. Bhd., which mainly commercialise the development technologies to the industry.