Keynote Speaker I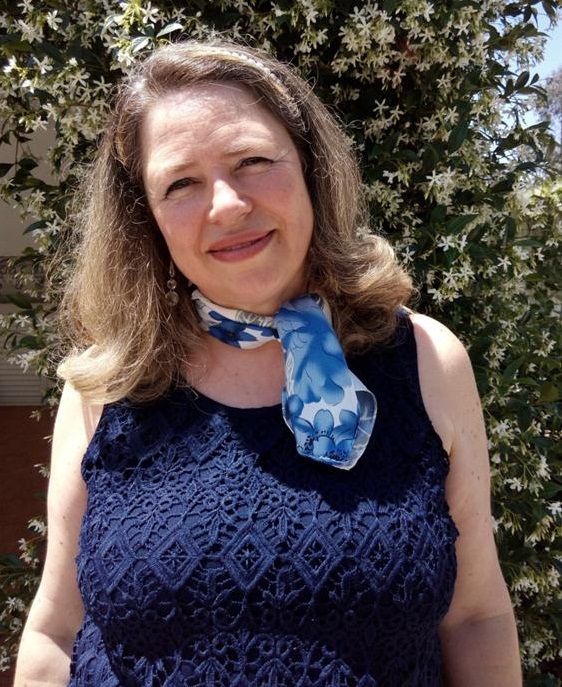 Prof. Raquel P. F. Guiné
CERNAS-IPV, Polytechnic Institute of Viseu, Portugal


Biography: Raquel P. F. Guiné is a Coordinating Professor with habilitation in Food Science, Head of the Food Industry Department, Agrarian School of Polytechnic Institute of Viseu - IPV (Portugal).
Career: University Teacher since 1994, has been President of the Scientific Board; President of the Assembly of Representatives; Director of Licence Course in Food Engineering; Director of MsC Course in Food Quality and Technology; Director of Research Groups at Research Centres: CI&DETS and CERNAS.
Studies: License degree in Chemical Engineering (1991), MsC in Engineering Science (1997), PhD in Chemical Engineering (2005), all at the Faculty of Science and Technology of the University of Coimbra (Portugal). Teaching Habilitation in Food Science (2015) from the University of Algarve (Portugal). Certificate of Proficiency in English (CPE, 1986) by the University of Cambridge (United Kingdom).
Scientific achievements: Author/co-author of about 20 books, 50 chapters, 220 research papers and 290 conference proceedings. Has presented 25 keynote speeches by invitation, 180 oral communications and 140 posters presented at scientific conferences. [Scopus ID: 6603138390; H-index 17, 856 citations)] [Research Gate Profile: https://www.researchgate.net/profile/Raquel_Guine]
Global leader of a team of 76 researchers working under the International Project "EATMOT" involving 18 countries: Argentina, Brazil, Croatia, Cyprus, Egypt, Greece, Hungary, Italy, Latvia, Lithuania, Macedonia, Netherlands, Poland, Portugal, Serbia, Slovenia, Romania and United States of America [website of the project: https://raquelguine.wixsite.com/eatmot]
Large experience in supervision of PhD (2 in progress) and Master thesis (36 finished, 2 in progress).
Organization of 24 conferences/meetings and Scientific Board for 48 conferences. [More details at webpage: raquelguine@esav.ipv.pt]
Speech Title "Environmental Issues as Drivers for Food Choice: Multinational Study Involving 16 Countries"
The activities related to food production, processing, handling, transportation, storage and disposal of food products have an important impact on sustainability. Hence, people's food choices also contribute for the definition of the extension of this impact and therefore this work aimed at studying some motivations that influence people's eating habits. This talk present some of the results of the EATMOT project – on its dimension of sustainability. The results presented come from an observational, cross-sectional study, undertaken on a non-probabilistic sample of 11960 participants form 16 countries (Argentina, Brazil, Croatia, Egypt, Greece, Hungary, Italy, Latvia, Lithuania, Netherlands, Poland, Portugal, Serbia, Slovenia, Romania, United States of America). The survey was undertaken by means of a questionnaire of self-response, applied only to adult citizens. The results obtained indicated that a great number of participants admit to shape their food choices according to some environmental concerns, like, for example, they prefer foods from the season or those that comply with sustainable processing and packaging. Regarding the food surplus, this seems a priority to avoid at home, but not so much when it comes to restaurants. Factor analysis indicated two types of concerns: Purely Environmental Concerns (PEC) and Sustainability allied to Quality Concerns (SQC), and cluster analysis showed that 54% of the participants tend to make their food choices considering both types of concerns, which is very expressive and positive towards sustainability of the food chain.

Keynote Speaker II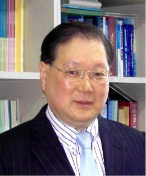 Prof. Hyo Choi
Gangneung-Wonju National University, South Korea
Dr. Hyo Choi is meteorologist, environmental scientist and physical oceanographer with over 40 years experiences in numerical modeling researches as Overseas invited senior researcher by Korean Government of Korea Ocean Research & Development Institute (KORDI (now, KIOST) of KAIST), Ministry of Science & Technology, a high-level Researcher (nominated by President of Korean Government) of National Fisheries & Research Development Institute (NFRDI), Ministry of Maritime Affairs & Fisheries, and Full Professor of Gangneung-Wonju National University. He obtained 2 Ph.D. degrees from Dept. of Civil Engineering, University of Texas at Austin, USA (1984) and College of Environmental Sciences, Peking University, Beijing; China (2004). His research interests cover a variety of fields in Meteorology, Environmental Science & Engineering and Physical Oceanography. He acted as not only Interpreter and Investigator of Korea Antarctic Scientific Expedition Team for two times (1985~1987), but also Korean Government Representative for Inter-governmental Meetings on Antarctic Treaty and Science Policies. He has been President of Korean Environmental Sciences Society (2002~2003), President and Vice President of Asia-Oceania Geosciences Society, Singapore (Atmospheric Section-60 Nations), Director General of Donghae Coastal Region Research Institute (1989~1991) and Dean of the Graduate School, Gangneung-Wonju National University, Korea (2009~2011, 2011~2012). In present, he is Director General of Atmospheric & Oceanic Disaster Research Institute, Korea (2014~Present), High-end Foreign Expert of South China Sea Institute of Oceanology, China (CAS; 2015~Presen), and also acting as Editor-in-Chief of 13 international journals (USA, Singapore, India) and Editor of 25 ones (USA, UK, Italy, Canada, etc.) in Environmental Pollution, Disaster, Agriculture, Food sciences, Water resources, Lake and rivers, GIS, Physical sciences, Oceanography, Fishery and Meteorology.
Keynote Speaker III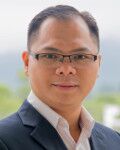 Prof. Denny K. S. Ng
The University of Nottingham Malaysia Campus, Malaysia
Professor Ir. Dr. Denny K. S. Ng is Head of Business Engagement and Innovation Services (BEIS), The University of Nottingham, Malaysia Campus. He is also Professor of Process Design and Integrated Biorefinery at the Department of Chemical and Environmental Engineering and Founding Director of Centre of Sustainable Palm Oil Research (CESPOR). Prof. Ng is well-published and well-cited (over 150 papers with an h-index of 30) and presented more than 180 papers in various conferences. He was the recipient of 1st World Wu Clans Excellence Award 2017, Ten Outstanding Young Malaysian Award (TOYM) 2017 (Scientific and Technological Development), Junior Chamber International (JCI); Institution of Engineers, Malaysia (IEM) Young Engineer Award 2015; Three Outstanding Young Persons of Negeri Sembilan (3OYP.NS) Awards, JCI 2014; Global IChemE Young Chemical Engineer of the Year 2012, etc. Other than the abovementioned personal awards, Prof Ng also received various awards from professional bodies and institutions on his great achievements and contributions to the society. Apart from focusing on research and development (R&D), Prof. Ng also applied his R&D output in industrial consultation projects. Prof Ng is also currently executive director for a spin off company of university, Nottingham Green Technologies Sdn. Bhd., which mainly commercialise the development technologies to the industry.